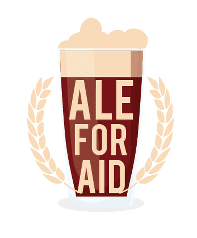 DUE TO THE UNCERTAINTIES CAUSED BY THE CORONAVIRUS, THIS EVENT HAS BEEN POSTPONED UNTIL FURTHER NOTICE
It's back again – the fabulous Reigate Tunnel Beer Festival.
There will be more than 40 different ales and ciders on offer plus gin.
Watch out for full details of all the above and sponsors on the Festival website
Entry same as last £5 which includes Festival Glass and first half pint
Great thanks is due to our sponsors without whom the festival could not happen – full list of 2019 sponsors below.
A video and pictures of the 2019 Festival follow
CLICK LINK FOR FESTIVAL 2019 VIDEO
LIST OF 2019 SPONSORS – 2020 LIST WILL APPEAR WHEN KNOWN
ACCESS KNOWLEDGE & TRAINING
ASCOUGH ARCHITECTS
BIG JOURNEY COMPANY
BODDY MATTHEWS
BRIAN JOHNSTON INSURANCE
CLOVE RESTAURANT
CRANBOURNE FINANCIAL
CRANBOURNE FINANCIAL
CRUMBS BREWING
CUDD BENTLEY CONSULTING
DENTON PLUMBING & HEATING
D.V.READ & SON (SURREY) LTD
EARL POWER ENGINEERING LTD
ELLIS ACADEMY OF SELF DEFENCE
FAIRCLOUGH & DYER BUILDING SURVEYORS
FOUR HOPS CRAFT ALE SHOP
GOLDSTAR BRICKWORK
GOOD DRAIN COMPANY
GRANT BROTHERS
GRAY HOOPER HOLT
HYSTAR CONSTRUCTION
JACKSON STOPS
MAD IDEAS
MICHAEL BLACKER PARTNERSHIP
MMA SURVEYORS
NICK FIELDHOUSE
PHILIP BALDWIN
PILGRIM BREWERY
PS AUTOS
RALPH JAMES
RAND ASSOCIATES
REDHILL REDSTONE ROTARY CLUB
REEL FEEL
REIGATE DESIGN
REIGATE PRIORY CRICKET CLUB
RINGLEY PARK DENTISTS
RM CONSULT
ROBINSONS WITH MARTIN-BROWN
SIGN WORKSHOP
SOUTHERN MOTOR CONTRACTS LTD
STANTON CONSTRUCTION
STENTOR MUSIC CO LTD
STREAT MOTORS
SURECARE PROPERTY
THE BELFRY SHOPPING CENTRE
THE HATCH
THURLOWE-CLARKE
TWM SOLICITORS
WHITE & SONS
WILLIAMS & CO ACCOUNTING
WILLIS TOWERS WATSON
WOOD BROTHERS
WOODLANDS ESTATE AGENTS
WS PLANNING
YOUR IT MAN