Ossett – Excelsius 5.2% [Allergens – Barley, Wheat]
A three-times SIBA national champion. This pale ale is a cross between a traditional bitter and a more modern pale ale, brewed from British pale malt and American Cascade hops. It is a refreshing citrus pale ale with hints of marmalade, an enjoyable complex beer.
Craven Brew Co – SPA 3.7% [Allergens – wheat, malt]
Craven is an exciting new cask-led brewery led by Head Brewer Dave Sanders, a renowned brewer with many CAMRA and SIBA gold level awards under his belt. SPA is a session pale ale, it's lightly bittered with a citrus aroma, creating an ideal easy-drinking beer.
Coach House Brewing Company Blueberry Bitter. 5% [Allergens – barley, wheat}
A straw coloured classic bitter, lightly hopped with a pleasing blueberry aftertaste. This beer has won multiple gold and silver awards from the Society of Independent Brewers (SIBA), and is a unique sweet treat!
Distant Hills Superfortress 4.4% [Allergens – gluten]
A classic ruby ale with notes of caramel through. The beer is inspired by the crash site of the 'Bleaklow Bomber' close to the Brewery. Superfortress is brewed with fruity Challenger and Willamette hops. The Crystal and Rye malts used gives the beer a unique richness.
Kirkstall Brewery – Dissolution 5.0% [Allergens – gluten]
Brewed in memory of the dissolution of Kirkstall Abbey by Henry Vlll, in 1539 AD, and the disbanding of the Abbey's Cistercian order. This is a classic India Pale Ale, with a resolute hoppy kick and lasting citrus finish.
Lancaster Brewery – Lancaster Red 4.8% [Allergens – Barley]
Lancaster Brewery is a solar-powered sustainable brewery producing award winning beer. This premium ruby beer is robust and malt-dominated, fired by a spicy but sweet fragrance. A SIBA medal winning beautiful beer with a moreish finish.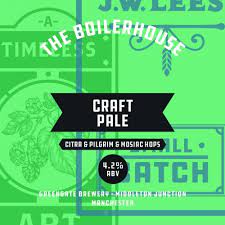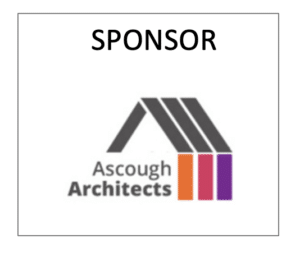 W Lees/Boilerhouse – Craft Pale 4.2% [Allergens – Barley]
A well-balanced well crafted pale ale, with fresh fruit hops and pale ale malt. Brewed with citra, pilgrim, & Mosaic hops this is a classic American Pale Ale with tastes of grapefruit and lime.
Moorhouse's Brewery Witchfinder General 4.4% [Allergens – Barley, Wheat]
Moorhouse brews overlooking Pendle Hill in Lancaster, which is just 165ft short of being a mountain! It's a spot infamous for the Witch Trials of 1612, and the founding of the Quaker
movement in 1652. The myths and legends inspire this full-bodied premium dark blonde ale, with a strong fruit flavour, balancing biscuit males and citrus.
Bridgehouse – Holy Cow 5.6% [Allergens – malt, wheat]
A golden coloured ale refreshing with an aroma that is bready malts some sweet malts mild floral and fruity hops.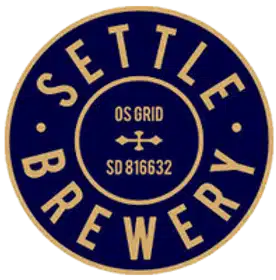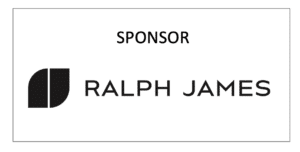 Settle Brewery – Plum Porter 5.3% [Allergens – Barley, Wheat]
Settle is a exciting Yorkshire brewery with an arsenal of SIBA award-winning beers. Plum Porter is their seasonal beer, a dark sweet full- bodied beer. The plum lightens the deepnesson the palate for an exciting impressive beer
Titanic – Raspberry Pale Ale 4.7% [Allergens – Barley, Wheat]
Titanic is a multi award-winning brewery and a favourite of the Reigate Tunnel Beer Festival. The Raspberry Pale Ale is a pink wheat beer with subtle raspberry flavour creating a unique balanced sweet beer.
Ayr – Fair Jenny's Jig 4.4% [Allergens – Malt, Wheat]
Ayr is a 5-barrel microbrewery producing exciting beers in the heart of Burns country.
Fair Jenny's Jig is an American extra pale ale brewed with a mixture of wheat, low colour Maris Otter malts and El Dorado hops. A hint of watermelon, lots of tropical and stone fruit flavours, and a long lemon starburst hoppy finish.
Rooster's Brewing Co Capability Brown 4.0% [Allergens – Barley, Oats, Wheat]
Rooster's is an internationally acclaimed brewery, racking up multiple awards for their 100% vegan beers, including gold medals at the World Beer Cup! Capability Brown is a classic best bitter, named after the renowned landscape designer Lancelot 'Capability' Brown. Deep amber in colour and displaying classic English hedgerow hop characteristics harnessed from a blend of Challenger, Fuggles and Whitbread Goldings Variety hops, this is a very capable beer.