We have recently made a donation to Chiltern Music Therapy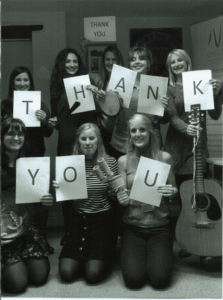 Chiltern is an award-winning not-for-profit organisation that provides music therapy services to people of all ages and many different needs.
Formed in July 2011 as a direct need for Music Therapy provision within the local area, our main services have grown to cover the southern counties of Buckinghamshire, Hampshire, London, Essex, Hertfordshire, Berkshire, Sussex, Surrey, Oxfordshire, Cambridgeshire, Kent, Gloucestershire and Bedfordshire. For our specialist services in Brain Injury and Neonatal care, we now provide assessments and services across the UK and are dedicated to providing high quality, evidence-based Music Therapy services in every setting.
Whereas some providers only offer one type of approach, the Chiltern Music Therapy team has a thorough understanding of psychodynamic, medical, behavioural and person centred approaches.
The team contains a wealth of knowledge and experience in highly specialist areas covering the complete lifecycle from Acute Neonatal through to end of life care. Our children's and adult services extend from one-to-one care in homes or in-patient settings , through to community groups and schools ensuring that we can provide the best possible provision in the right setting for each individual client.
Our highly specialised team have trained extensively all over the world gaining qualifications and experience at the highest levels. Within our Brain Injury service, we have 10, of only 27, Neurologic Music Therapists in the UK and have 4, of only 50 Music Therapists in the world trained in MATADOC (Music Therapy Assessment Tool in Awareness for Disorders of Consciousness).
We are also the only Music Therapy service in the UK to offer an Acute Neonatal and Paediatric service, with staff who are NICU-MT qualified.
http://www.chilternmusictherapy.co.uk/