At our Club Assembly on 21st June 2016, President Roy Mundy handed his badge of office to incoming President Bob Bowen.
In turn, Bob Bowen handed the Vice President's badge of office to Wendy Naish.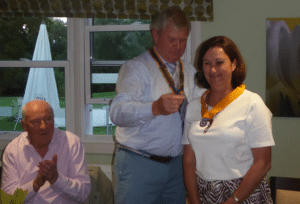 New President Bob stated that the club was in good shape and current projects and events would be continued and developed over the coming year.
The proceedings were viewed and approved by moderator Assistant District Governor Alan Wellman