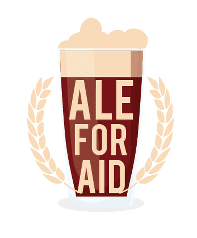 After the 2016 Ale for Aid Beer Festival when over 200 unconsumed pints had to be poured away, the 2017 Festival could not have been more different.
Crowds flooded in on Friday evening and this was repeated on Saturday lunchtime. So much so that we ran out of beer around 3.30 pm. This left disappointed customers on Saturday evening and Sunday lunchtime but the result was fantastic for the charities which the Club will support from the proceeds.
Local businesses sponsored all the upfront costs so every pint sold will pass to the good causes. You can see the list of sponsors on a separate post on this website.
In all, 24 barrels each containing around 70 useable pints were consumed.
Reigate Tunnel Beer Festival will return next year BIGGER and BETTER!!